Immediately after completing your order through PayPal you will be brought to a page with your custom download link. You will also receive the same link in your Order Confirmation email, but the link will only work once and it will only work for two days after your order is completed.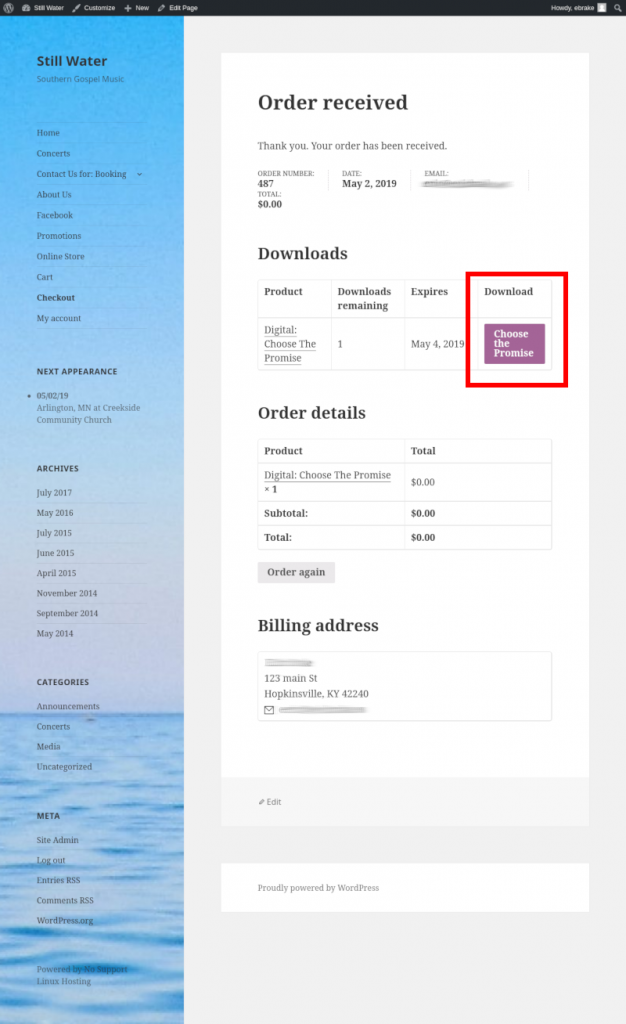 After your download is complete, the file you receive will be in the format of a ZIP file. ZIP files can be opened directly in all versions of Windows (Windows 7, 8, and 10) without additional software. Simply double click the file to open, then drag the folder contained in it to your Desktop. The folder will have all 10 MP3s inside it.
Questions about your order? Click here! Please include your order number and name.